Leave a comment posted in: Blog: LEJOG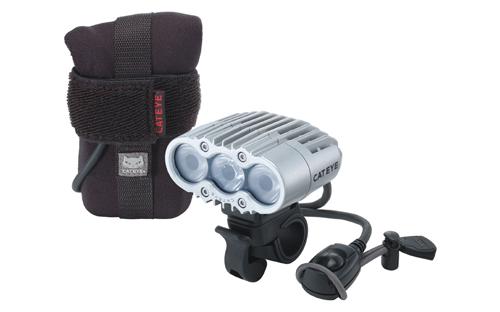 The main distinction of this ride to work on a grey November day was that my front light is rubbish. I couldn't see a thing on the way home as this was the first commuting ride since the clocks went back. I still did the full 17 mile route, but boy it was dark on the country roads! The picture isn't my light, I have been using an old battery light, this is my new light! Normally £300 the nice man in Rides on Air in Wallingford sold me his last display model to me for £150! I was going to buy the £65 Cateye rechargeable light but couldn't resist the bargain. Not had a chance to try it out yet but it looks pretty impressive.
The other thing to note today is that I officially broke the 500 mile training distance. So I'm halfway to John O'Groats already!
Distance :: 17.24 mi
Time :: 1h07m38s
Average Active Speed :: 15.29 mph
Run.GPS Training Profile
Distance :: 17.26 mi
Time :: 1h010m51s
Average Active Speed :: 14.61 mph
Run.GPS Training Profile
Posted:
Wednesday, Nov 12, 2008 at 03:39 PM by jochta