12 comments posted in: Blog: My Life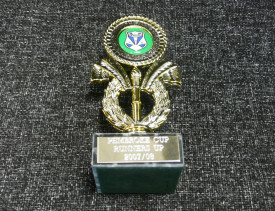 I know you've been waiting for it eagerly since I posted Trophy #1 and here it is.
This one was awarded for being runners up in the Pembroke Cup competition in the Newbury league. Don't worry, there isn't going to be a Trophy #3 entry.
Posted:
Tuesday, Jun 17, 2008 at 03:04 PM by jochta